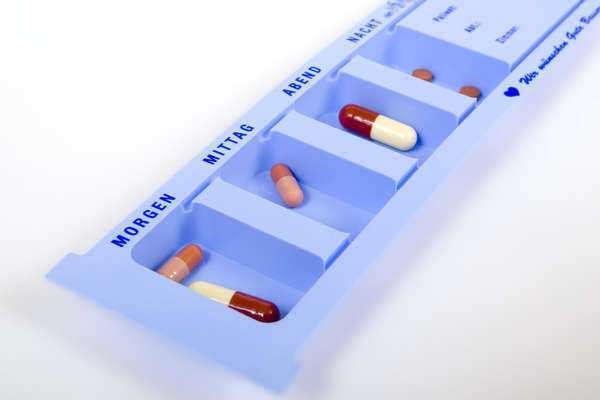 Drug abuse and addiction has always been a growing concern in the United States. Though drugs have always been present in some way, shape, or form, they have become infused with much of the culture and society that it is constantly overlooked. Predominantly, in terming the word "drugs," the immediate connotation is that of an illegal substance that alters normal human behavior and has an overall negative stigma. However, the fact remains that all drugs–whether illegal or with medical intentions and applications–must have a system for control and regulation.
The common understanding is that anything in excess is bad and that everything should be done in moderation surely applies to all drugs. Though throughout the world certain drugs and substances have been used in cultural applications and social circles, the United States developed its own through its own young history. Notably are the times of Prohibition, when alcohol was outlawed and subsequently led to the birth and rise of organized crime, and the psychedelic 1960s which saw the liberal use of drugs such as marijuana and LSD among others.
The 1960s was an era that had impacts on cultural movements today. It saw the Civil Rights Movement get underway, a flourishing peace-loving and nature-seeking hippies, a musical revolution, the prominent and notorious rise of motorcycle gangs, and moments of great unrest such as the Vietnam War and the assassinations of John F. Kennedy, Robert Kennedy, and Martin Luther King, Jr. Though this time in American history saw many changes in culture and society, it will always be known as the drug-using age of the hippie.
It is no secret that the prominent use of certain drugs and substances became extremely popular as a culture movement and societal tool for interaction. However, this also gave the notion behind the need for controlling such substances. It was in 1969 that President Richard Nixon signed into law the Controlled Substances Act. This new legislature would soon become the general guidelines and official Federal drug policy of the United States.
The CSA would regulate and restrict the manufacture, possession, use, and distribution of certain drugs and substances by means of a classification system. Not only were drugs separated and categorized using the overall effects of drugs, but they would also be regimented according the propensity and possibility of the development of addiction, abuse, and dependence on these chemicals and drugs.
The CSA gave birth to Drug Scheduling, which was the system implemented by the CSA to enact its purpose of regulating and restricting certain types of substances and drugs, which would now become known as controlled substances.
The main purpose behind drug scheduling is simply to assign the certain characteristics of drugs and substances levels in terms of the propensity for abuse and addiction. Drugs are categorized in to specific Schedules depending on factors such as:
Potential for abuse
Considering also:
History
Magnitude
Duration
Significance
Risk to public health
Potential of physical and/or psychological harm
The drugs and substances are then placed into one of the five Schedules according to viability for abuse and dependence and potential medical applications, if any. The drugs found listed under Schedule I have a very high potential for abuse and addiction and have no medical use. Those listed in Schedule II have less potential for addiction but have proven to have medical applications. Each subsequent Schedule proceeding after the first decrease in terms of potential addiction and abuse factors and all have medical use.
Those controlled substances found in Schedule I are considered the most addictive and the most potentially hazardous because they have no medical applications. It can be deemed that the controlled substances in the first Schedule are those that are to be considered highly illegal or illicit because of the lack of medical purpose. Drug Scheduling not only helps identify the potential dangers of a particular drug or controlled substance, but it also requires that certain steps be considered in the ordering, dispensing, and prescription of those controlled substances with medical applications.
The CSA also places certain guidelines to be adhered to by medical professionals in order to keep a record of all legal transactions involving controlled substances. This not only allows for the Government to keep a vigilant eye on controlled substances, but also provides the groundwork for the study and research of the drugs regarding not only its medical applications, but how effective the system is in limiting and controlling the availability of drugs, particularly those deemed illegal for use, consumption, or possession and punishable by law.
Comments
comments