Famous United States Cases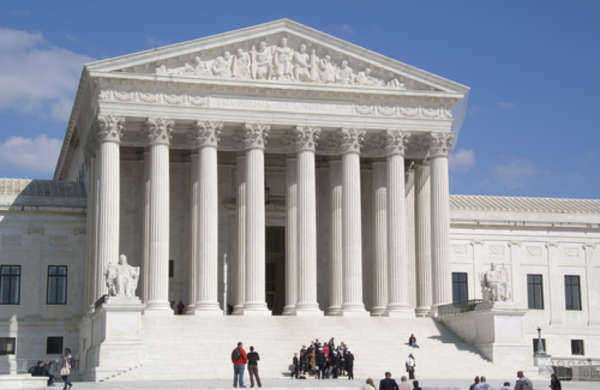 With the advancements in technology and the invasive maneuvers of the media, we as Americans often cherish in watching a celebrity fall from grace. Some of the most dramatic and debilitating of these instances are displayed in the form of perjury hearings. Lies told under oath directly affect one's case, are considered miscarriages of justice, and a very serious offense in the United States.
Throughout the years many American celebrities, in all realms, have been tangled in perjury convictions. Listed below are a few examples of such cases, their intricacies, and eventual outcomes.
When elected at 31 years of age, Kwame Kilpatrick was the youngest mayor in the history of Detroit. Kilpatrick's six years as Mayor was constantly marred by scandal and wrongdoing. However, his disgraceful actions reached a tipping point in the summer of 2007.
The myriad of problems for Kilpatrick stem back to 2003, when the former Mayor was investigated for illegally firing his ex-bodyguard and the former Deputy Chief of Police. These two men conducted an internal probe to investigate Kilpatrick's personal life, more specifically, the extra-marital affair he was having with his former Chief of Staff, Christine Beatty.
When the trial began in August of 2007, both Beatty and Kilpatrick vehemently denied accusations of a physical relationship. While under oath, Kilpatrick angrily fired back against accusations of an affair and repeatedly expressed contempt and shock towards the investigation and trial.
In September of 2007, the jury sided with the plaintiff and awarded the men a large sum of money for damages. Shortly after the verdict was read, Kilpatrick vowed to appeal the ruling and blamed race as the unrelenting force for such a decision. Kilpatrick's promise to appeal was quickly dropped when over 14,000 text messages surfaced between Beatty and Kilpatrick documenting graphic sexual encounters. To make matters worse, the two exchanged texts regarding romantic getaways paid via the City's funds.
The detailed communication between Kilpatrick and Beatty was overwhelming evidence and proved that a drastic act of perjury was present in the courtroom, including several miscarriages of justice. Both were sentenced to jail (Kilpatrick received 18 months) and ordered to repay monies they used to commit their acts of infidelity. This case is a shining example of the many miscarriages of justice through perjury.
Bernard Madoff, the most infamous "financial adviser" of all time, conspired his way into billions through an elaborate Ponzi scheme. Madoff was convicted of several miscarriages of justice and sentenced to 150 years in prison and a forfeiture of $170.9 billion dollars in June of 2009. Other than the obvious charges-securities fraud, false statements, and adviser fraud-Madoff was also convicted of perjury, stemming from numerous lies he told throughout his scam.
Dating back to 2005, the Securities and Exchange Commission found that Bernie Madoff mislead investigators by lying about the number of assets under management, the amount of investors, and his investment strategy, or lack thereof.
Although the SEC failed to investigate the fraudulent business, Madoff voluntarily provided lies that would constitute perjury. If the SEC were to know of the Ponzi Scheme before Madoff admitted guilt, fortunes, as well as considerable time, would have been saved.
This represents a drastic miscarriage of justice. If Madoff did not commit perjury and revealed his faulty business model in 2005, hundreds of investors would have been spared.
President Bill Clinton, involved in perhaps the most famous of perjury case in the history of the United States, was in deep water from his sexual relations with White House intern Monica Lewinsky. Clinton's lies under oath were not viewed as miscarriages of justice because the Lewinsky sexual harassment case was dropped.
Clinton was later acquitted from the charges, but the memory of our President addressing the world over such an absurd issue will never be forgotten.
Comments
comments