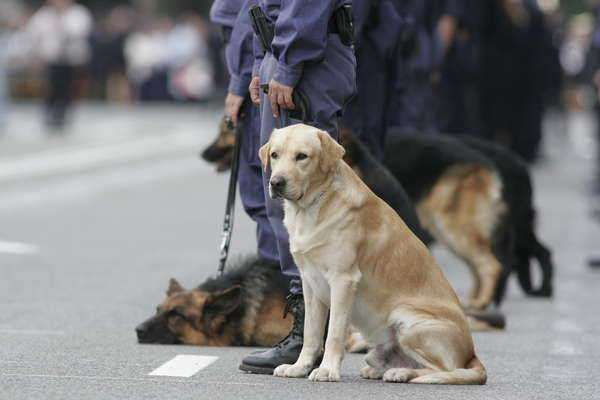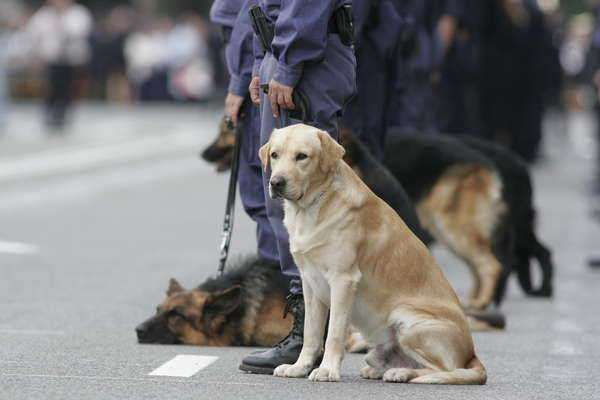 The DEA not only offers DEA careers as specialized agents directly in the field, but also a wide variety of opportunities for employment in other areas as well. The DEA, boasting an annual budget of nearly 2.5 billion dollars, can offer an exciting environment for any person interested in working toward the ultimate goal of controlling and curtailing the use of illegal drugs and controlled substances in the United States, as well as the rest of the world. DEA training is very good and an agent who enters into DEA careers and seeks such DEA training will profit from it greatly.
Aside from offering positions as special agents, DEA careers also include opportunities for recruitment in other fields such as Diversion Investigator, Chemist, Intelligence Research Specialist, Forensic Specialist, Accounting, and Information Technology. DEA careers offer opportunities to qualified entry level applicants as well as their own student programs. It is important to note that each career will have specific demands and requirements to be met in order to be considered as an eligible recruit or applicant, and each career will require a different type of DEA training.
DEA careers all have the same basic requirements in order to be considered eligible for hire and for DEA training. All applicants must be United States citizens, and all males born after 12/31/59 must be registered with the Selective Service System. The DEA administers a mandatory drug test for illicit drugs that must be successfully passed, as well as a DEA Drug Questionnaire to show compliance with DEA drug policies and regulations. A background check is also necessary and must be passed as well. Certain DEA careers will require certain other criteria, depending on the nature of the position.
A Diversion Investigator is responsible for conducting research and investigations regarding the issue of diversion of drug and controlled chemical use. The rise of the illicit use of pharmaceutical and certain controlled substances and illegal distributors and pharmacies, a Diversion Investigator plays an important role in helping to solve this recent crisis. Some of the basic responsibilities of a Diversion Investigator include:
Investigative work
Gathering, research, and analysis of data
Identification of significant factors
Development of solutions
Interpretation of legislation and regulations
Applicants for a Diversion Investigator career are subject to medical and physical examinations in order to render the applicant as mentally and physically able to undergo DEA training and to perform the duties assigned. A vision test is also administered, requiring 20/40 distance vision and 20/25 near vision. Depth perception and a color plate test are also conducted. The hearing requirement is that an applicant must be able to hear a conversation from twenty feet effectively from both ears. A valid driver's license is also required and the ability to be relocated is a must, for DEA careers are constantly on the move throughout the country.
A Forensic Chemist is responsible for the research and study of the manufacture and production of drugs and substances to determine their chemical compositions. They will help determine if such a chemical compound coincides with the DEA regulations as well as the Controlled Substances Act, and also their viability for abuse and addiction. A four-year degree with a major in the physical or life sciences or engineering plus at least 30 semester hours in chemistry and mathematics, and an additional six semester hours in physics are considered eligible for this DEA career.
Fingerprint Specialists will work with the latest technology in examining latent prints as well as developing new methods in analyzing fingerprints. A four-year degree in the related sciences fields is required, as well as the completion of a DEA training program designed specifically for Fingerprint Specialists.
Intelligence Research Specialists work closely on the most important drug investigations and are involved in counter-operations in efforts to curtail and stop the use of illegal substances. This career allows for the direct support in fighting drug trafficking, terrorism, and violent crimes. DEA careers of this nature seek out those with experience in the administrative, professional, or investigative fields through prior or scholastic experience. The DEA training program, Basic Intelligence Research Specialist Training Course, must be completed by newly hired prospects. This career also requires the willingness to relocate at any given time.
The DEA also implements special student and internship programs in order to allow for prospective employees for DEA careers and DEA training a first-hand account of working for the top drug enforcement agency in the world. Currently, there are Accounting internships available to those currently working toward an accounting degree, received an accounting degree, or have at least 24 hours in accounting supplementing their degree in another field. The internship lasts two years, and the intern may be immediately considered for employment without having to compete with other prospective employees, depending on the successful completion of the program. The DEA training will most certainly help any intern in their future if they decide to take another route in terms of a career.